TITLE: In Search of the Canary Tree: The Story of a Scientist, a Cypress, and a Changing World

AUTHOR: Lauren E. Oakes
EXPECTED PUBLICATION DATE:
27 November 2018
FORMAT: ARC ebook
ISBN-13: 9781541697126
_________________________________
NOTE: I received an Advanced Readers Copy of this book from NetGalley. This review is my honest opinion of the book.
_________________________________
Book Description:
"The surprisingly hopeful story of one woman's search for resiliency in a warming world

Several years ago, ecologist Lauren E. Oakes set out from California for Alaska's old-growth forests to hunt for a dying tree: the yellow-cedar. With climate change as the culprit, the death of this species meant loss for many Alaskans. Oakes and her research team wanted to chronicle how plants and people could cope with their rapidly changing world. Amidst the standing dead, she discovered the resiliency of forgotten forests, flourishing again in the wake of destruction, and a diverse community of people who persevered to create new relationships with the emerging environment. Eloquent, insightful, and deeply heartening, In Search of the Canary Tree is a case for hope in a warming world. "
_____________________________________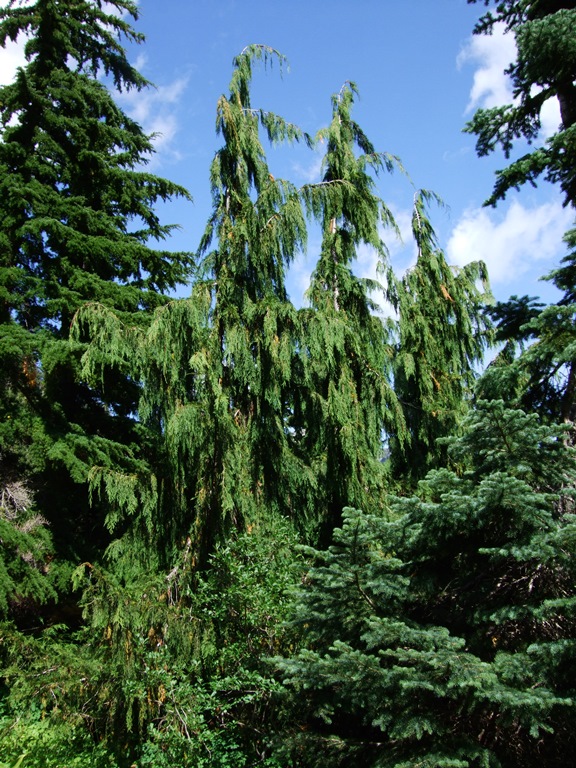 In Search of the Canary Tree is not so much a popular science book about a specific topic, but rather the author's personal experiences while doing research for her PhD project in Alaska. In the author's own words: "This book is about a species - a tree called Callitropsis nootkatensis, how I fell under its spell, and how it inspired my search for people and plants thriving amidst change. It chronicles my effort to answer what happens in the wake of yellow-cedar death, not only to uncover the future of these old-growth forests, but to share lessons that apply to people on other parts of the planet. It is a book about finding faith, not of any religious variety, but as a force that summons local solutions to a global problem, that helps me live joyfully and choose what matters most in seemingly dark times. If we start looking at the local picture and the ways in which we all depend on nature in various ways every day, solutions emerge. I witnessed this in Alaska".
The book starts off slowly but picks up pace. The book is a nicely-written, accessible, personable, informative, and rather intimate view of what one scientist actually did for her research project, the people that influenced her, what her findings were and how this affected her personally.
If you are only looking for scientific information, this book is not for you. If you want a more personal relationship with the scientists behind the number crunching, then you may enjoy this book.